CONTACT
December 12, 2012
Ann Marie Cumming
202-429-5307
Philanthropic American Idol donates to Many Causes!!
FOX'S HIT SERIES 'AMERICAN IDOL' TO BE INDUCTED
INTO NAB BROADCASTING HALL OF FAME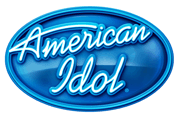 The National Association of Broadcasters announced today that television's No. 1 series, the long-running reality competition series "American Idol," will be the television inductee into the NAB Broadcasting Hall of Fame. The show will be honored at the 2013 NAB Show Television Luncheon, April 8 in Las Vegas.
"For over a decade, 'American Idol' has shaped the reality competition television genre, brought families together by entertaining viewers of all ages and made a huge cultural impact," said NAB President and CEO Gordon Smith. "NAB is proud to recognize this innovative television program."
For nine consecutive seasons, the show, created by Simon Fuller, has been the No. 1 entertainment program among total viewers, empowering contestants and viewers to share their voices in deciding who will be America's next singing superstar.
Part of the show's landmark achievements have been in music sales and awards won by former contestants. Former "Idol" contestants have produced 370 No. 1 Billboard hits and accrued more than 250 million iTunes downloads. Season 11 winner Phillip Phillips' first single, "Home," has been certified double-platinum. Season 10 winner Scotty McCreery's debut album "Clear As Day" also went platinum as it dominated the Billboard Country Albums chart. Past winners Kelly Clarkson, Ruben Studdard, Fantasia Barrino, Carrie Underwood, Taylor Hicks and Jordin Sparks have all dominated the music charts and won multiple awards, including Grammy Awards, American Music Awards, Country Music Awards and Billboard Music Awards. Additionally, Jennifer Hudson is an Academy Award winner, and other former contestants such as Daughtry, Kellie Pickler, Adam Lambert and Jessica Sanchez have all become household names and made their marks on the recording industry.
"American Idol" returns for a 12th season with a special two-night premiere airing January 16 and 17 on FOX. Hosted by Ryan Seacrest, the show will feature a new judging panel that includes returning judge Randy Jackson, a Grammy Award-winning producer, as well as three new judges: best-selling female recording artist Mariah Carey; quadruple-platinum singer, songwriter, rapper and fashion icon Nicki Minaj; and Keith Urban, a four-time Grammy Award winner who has sold more than 15 million albums.
Since its inception, the series has featured an array of acclaimed judges, including music executive Simon Cowell, pop singer and choreographer Paula Abdul, Aerosmith front man Steven Tyler and artists Jennifer Lopez.
Through its charitable initiative, "Idol Gives Back," "American Idol" has raised more than $185 million to benefit and create awareness for children and families living in poverty and at risk in the United States and abroad. Charity partners include the Children's Health Fund, Feeding America, Malaria No More and Save the Children's U.S. program, among others. In continuing its philanthropic efforts, "American Idol" also encouraged viewers to donate to the American Red Cross, following the tsunami in Japan, while donating profits from "Idol's" Season 10 compilation album to the relief efforts.
"American Idol" is produced by 19 Entertainment, a division of Core Media Group, and FremantleMedia North America. The series is created and executive-produced by Simon Fuller, CEO, XIX Entertainment. Trish Kinane, FremantleMedia North America; Ken Warwick, FremantleMedia North America and Nigel Lythgoe, CEO, Nigel Lythgoe Productions also serve as executive producers.
Previous NAB Broadcasting Hall of Fame television inductees include Betty White, Garry Marshall, "Meet the Press," Bob Newhart, "The Tonight Show," "Saturday Night Live," Ted Koppel, "M*A*S*H," "60 Minutes," "The Today Show" and "Star Trek."
About NAB Show
NAB Show, held April 6-11, 2013 in Las Vegas, is the world's largest electronic media show covering filmed entertainment and the development, management and delivery of content across all mediums. With more than 90,000 attendees from 151 countries and 1,600+ exhibitors, NAB Show is the ultimate marketplace for digital media and entertainment. From creation to consumption, across multiple platforms and countless nationalities, NAB Show is home to the solutions that transcend traditional broadcasting and embrace content delivery to new screens in new ways. Complete details are available at www.nabshow.com.
Click here to register as news media.
About NAB
The National Association of Broadcasters is the premier advocacy association for America's broadcasters. NAB advances radio and television interests in legislative, regulatory and public affairs. Through advocacy, education and innovation, NAB enables broadcasters to best serve their communities, strengthen their businesses and seize new opportunities in the digital age. Learn more at www.nab.org.
###
Come find us and get connected. Below is a list of the social networking sites on which the NAB Show is listed. Check the sites for new updates and special offers.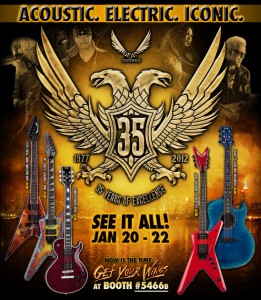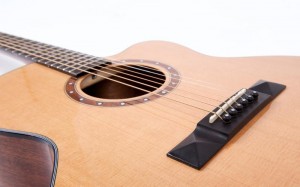 100 years after the launch of the Titanic, a Belfast company has designed a range of limited edition guitars to celebrate this milestone. Welcome to the launch of Titanic Guitars (1912-2012).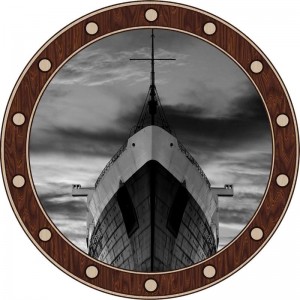 Steeped in history, Belfast represents the home of the Titanic and town where some of the best shipbuilders and craftsmen spent hours of blood, sweat and tears to create a true masterpiece.
Now, a small group of luthiers in Ireland (with many year's experience at Lowden and Avalon) have used the same tradition and skills to develop a unique line of guitars that proudly pay homage to the Titanic. Using some of the best woods in the industry, combined with excellent tonal qualities, these new masterpieces are truly a collector's item.
Featuring 8 custom models (4 acoustic and 4 electric), each model is limited to 100 pieces. Every guitar features select wood such as mahogany or rosewood, a custom made hard-shell case, a limited edition engraved G7th capo, plus a numbered Certificate of Authenticity.
www.titanicguitars.com
New York
Dreadnought
The New York Dreadnought derives its heritage from the great battleships designed in 1906. This guitar is a canon and sings with authority! Perfect for bluegrass and all strident styles.
Fitted with Fishman Matrix VT and G7th Capo.
Belfast
Goliath
The Belfast Goliath celebrates the birthplace of the Titanic taking its name from one of the famous Belfast Harland and Wolff shipyard cranes. Sonically this jumbo model produces a huge perfectly balanced tone; excellent for celtic drop tunings and fingerstyle.
Southampton
Parlour
The Southampton Parlour has a voice that sounds much bigger than its diminutive proportions suggest, with projection and clarity that perfectly suit fingerstyle; a songwriters dream.
Fitted with Fisham Matrix VT and G7th capo
4 Limited Edition Centenary Electic Models
Check them out at www.titanicguitars.com
Titanic Guitars will be launched the NAMM show in January 2012. Visit our booth – Hall E 1225.
Contact us now for an appointment, pricing, distribition possibilities or order immediately to secure your instruments.
Limited to 100 pieces of each model.
Contact Dave at: info@titanicguitars.com
www.titanicguitars.com
In-N-Out Burger Comes to NAMM!
| December 15, 2011
In-N-Out Burger Comes to NAMM! thumbnail
If you've ever had an In-N-Out Burger, then you know how incredibly delicious they are. Whenever a new franchise opens, people will often wait in line for hours just to get their In-N-Out fix. The good news is you won't even have to leave the Anaheim Convention Center to get your hands on a fresh and tasty Double-Double (double meat, double cheese).
This year we've added an exciting new option to our food lineup at the 2012 NAMM Show: the California Cookout Featuring In-and Out-Burger, located in Hall D (think D-licious). That's where we'll have several In-N-Out Cookout Trucks grilling up delicious Double-Doubles on site, served up in pre-purchased time slots so you can get them while they're hot—no long lines, no wait.
But to make sure that you and your staff receive front-of-line privileges, you're best off ordering your Double-Doubles before the show for just $7 each. Click here to choose the date, time and quantity you'd like to order, and then you'll receive an e-mail confirmation containing a unique bar code for each burger ordered. Simply print them out and bring them with you when it's time to pick up your hot-off-the-grill Double-Doubles.
Please note: No special orders, credits or refunds on the Double-Double burgers ordered. Numbers are limited, so don't miss out. Reserve yours today!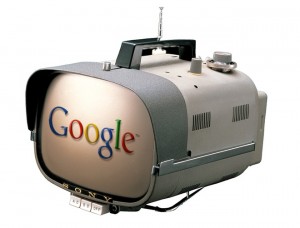 From the Las Vegas Strip to your living room: Google TV partners at CES
Last October, we launched an update to Google TV: a simpler interface, a new way to discover great web and TV content, a more TV-like YouTube experience, and Android Market. Since launching the update, we've seen our activation rates more than double. New features and new apps are coming to the living room via Google TV almost every day. We now have more than 150 apps which developers have specifically built for TV with thousands more Android apps from the mobile world available to deepen your living room TV experience. We've also been working with our hardware partners to bring new Google TV-powered devices to consumers. Next week is the Consumer Electronics Show (CES) in Las Vegas. Here are some of the Google TV partners to look out for at CES and throughout 2012:
* LG – We're thrilled to welcome global consumer electronics leader LG to the Google TV family. LG will showcase a new line of TVs powered by Google TV running on their own L9 chipset at CES.
* Marvell – Also new to the Google TV family this year is Marvell, an innovative worldwide leader in chipsets. Marvell will be showcasing a new generation of Google TV solutions which will help bring more products across more price points to consumers.
* MediaTek – We're also excited to partner with MediaTek, the leading Taiwanese chipset designer. MediaTek chipsets will power yet another wave of Google TV devices.
* Samsung – We're excited to work closely with Samsung to bring Google-TV powered Samsung devices to market in 2012.
* Sony – We're happy to build on our partnership with Sony. At CES, Sony will unveil new devices for the US and plans to offer Google TV powered products in several countries around the world in 2012.
* Vizio – Last year we announced our partnership with Vizio at CES. This year we're excited to join Vizio as they hold private demos at CES showcasing their new line of Google TV-powered products.
As we've said before, Google TV is about bringing new entertainment and innovation from the Web to TV and our team along with our partners are pleased to bring more Google TV powered products to more people, across more devices in more countries in 2012.

Posted by Mickey Kim, Google TV Partnerships
CES BOOTH:
SOLARFOCUS
BOOTH #70402 (Venetian Ballroom)
SOLARFOCUS ANNOUNCES "SOLARKINDLE" AT CES 2012
FIRST PRACTICAL SOLAR GADGET
WINS CES INNOVATIONS 2012 ECO-DESIGN & SUSTAINABLE TECHNOLOGIES AWARD HONOREE
SolarKindle Guarantees 3 Months Unplugged Kindle Reading Time & 50 Hours of Reading Lamp Use — Employs Clean, Green, Renewable Energy of the Sun
Las Vegas, NV, January 7, 2012 – SolarFocus Technology Company Ltd. www.solarmio.com, winner of the CES 2012 Innovation Award, will introduce at CES the first practical solar gadget — SolarKindle, the world's first solar powered e-reader cover. The first product in SolarFocus' innovative new solar gadget line, SolarKindle features a unique eco-friendly design with a flexible, lightweight high performance solar panel built right into the cover and a dual-charging (USB/solar) reserve battery that greatly extend reading time — with a guarantee of three-months of unplugged Kindle use under normal sunlight environment. In addition, the built-in LED reading lamp can be powered continuously for up to 50 hours without using the Kindle's main battery for the best illumination and coverage, allowing you to use your Kindle comfortably as long as you wish — day or night, indoors or outdoors.
First in Line of Solar Gadgets – Solar Patented Technology Wins CES Award
Based on years of solar research resulting in numerous patents and winning a 2012 International CES Innovations Design & Engineering Awards Honoree, SolarKindle will be introduced at the Consumer Electronics Show (CES), held in Las Vegas, January 10-13, 2012, at the SolarKindle Booth #70402, Venetian and will be on display at CES Unveiled: the Official Press Event of CES on Sunday, January 8 from 4-7 p.m in the Venetian Ballroom, Venetian Hotel, Las Vegas.
Makes Unplugged E-Reading Come True
The first practical solar gadget that makes unplugged e-reading come true, SolarKindle is designed with the utmost attention to detail with premium leather offering protection and functionality. SolarKindle's renewable solar energy panel and integrated reserve battery provide superior lighting and extended reading time, especially useful when conventional power sources are not available, such as while traveling, camping, or away from home or office — the perfect solution for readers on the go. SolarKindle's custom-designed solar panel and integrated solar charging circuitry deliver high charging efficiency, making the best use of the clean, green, and renewable energy of the sun.
SolarKindle Features:
Solar powered e-reader cover with flexible, lightweight solar panel built into the cover.
Dual-charging (USB/solar) reserve battery greatly extends reading time.
3-month guarantee for unplugged Kindle use under normal sunlight environment.
LED reading lamp turns on with one touch release.
Integrated reserve battery runs the LED lamp for up to 50 hours continuously without using the Kindle's main battery.
Integrated reserve battery can also transfer energy to the Kindle's main battery to extend reading time.
Integrated solar panel collects and converts solar energy "on the go" — one hour under direct sunlight can provide up to 3 days reading time.
Premium leather cover.
"For the past six years, SolarFocus has been dedicated to developing the most technologically advanced portable solar powered solutions for consumers," said Dick Lu, Executive Vice President at SolarFocus. "From starting the company in a brand new and undeveloped market, to establishing the SolarFocus brand of outdoor solar powered products, we are very happy to see our SolarKindle Lighted Cover receive such honorable recognition from the International CES Innovations 2012 Design and Engineering Awards. We will continuously improve the price/performance ratio of our solar powered solutions on even more consumer electronic products to reduce carbon emissions."
SolarKindle Lighted Cover will be available Jan. 15, 2012, priced at $79.99 from www.solarmio.com and other retailers. For more information, see www.solarmio.com.
About SolarFocus:
Since 2005, SolarFocus has been at the forefront of the renewable energy revolution by providing competitively priced, energy saving and environmentally-friendly solar powered products to both industry and consumers. As an industry leader in solar research and innovative product development, SolarFocus holds several solar technology patents with their products routinely used in such extreme environments as the Himalayas and the North Pole. For further information on SolarFocus products, please visit www.solarmio.com.
TIFFEN DEMONSTRATES NEW STEADICAM® SMOOTHEE®
FOR APPLE® IPHONE® 3GS, 4, FLIP MINOHD™ or IPOD® TOUCH
___________
Hauppauge, NY – June 18, 2010, — The Tiffen Company, award winning manufacturer of still image and video accessories, announced fourth quarter availability, of the Steadicam Smoothee, the new "easy to use right out of the box" camera stabilizer. The Smoothee, comes with a camera mount, and will sell at retail for under $200. The Smoothee can be used with the Apple iPhone 3GS, 4, the Flip MinoHD video camera or the iPod Touch (Gen 4), with additional models to follow.
The Smoothee, developed by Steadicam, the leader in camera , now allows these smart phone and Flip video cameraowners to capture incredible video without the shakes normally associated with hand-held video shot on the go.
"The Smoothee received outstanding reviews at the Winter Consumer Electronics Show this past January" said Hilary Araujo, vice president marketing for Tiffen. "We're very proud of this incredible new Steadicam and excited that Tiffen will be able to make it available for consumers, so that anyone can take great videos the very first time," continued Araujo.
The lightweight, agile, and easy to use Steadicam Smoothee features an innovative, patented design built around a durable mono-frame metal structure that requires no complicated instructions to begin using. With its "go anywhere" compact dimensions, The Steadicam Smoothee is approximately 8"W x 14.5" H x 2.5" D (20.3 x 36.8 x 6.4cm) in operating configuration. Each of the individual patented quick release removable camera mounts can also serve as a tabletop stand or can be mounted to any tripod with a standard ¼ x20" camera mount. The comfortable ergonomic Smoothee hand-grip folds up securely when not in use. Also included with the Steadicam Smoothee is an easy to follow instruction sheet and carrying strap.