Recently I had trouble moving Bitcoin from my blockchain.com account to another address or a my wallet. This actually went on for 5 months from April to August 2021. No one, I mean no one could help me via support at Blockchain.com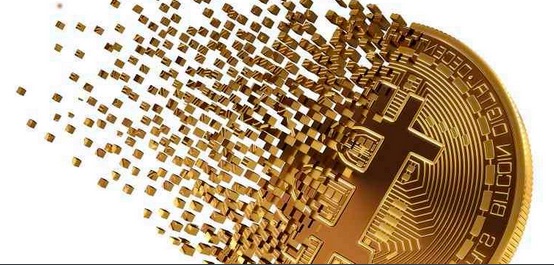 What is Blockchain?
Blockchain.com is a cryptocurrency blockchain explorer service, as well as a cryptocurrency wallet and a cryptocurrency exchange supporting Bitcoin, Bitcoin Cash, and Ethereum. They also provide Bitcoin data charts, statistics, and market information.
Back in March and April I did two bitcoin transfers to another address. They were successful. Then after that I could not transfer bitcoin. I would consistently get the following error, your Bitcoin transaction failed to send. Please try again latter.
If you have ever seen this you may be in trouble and need to find your private key and create a new wallet someplace else if it happens after successive times.
So I tried again and again for several months, 5 months in fact.
I contacted support, sent them all my screenshot errors and contact information.
No one at Blockchain.com could help find a solution or at least put me in the correct direction.
I was even told by Blockchain.com that my bitcoin was the non-spendable kind.
Which really ticked me off. So another month passed no one could help.
Out of frustration I figured let me just delete this wallet and start over. I deleted the address in the Wallet and Address section of Blockchain, that held all my funds.
All my bitcoin disappeared at Blockchain.com because I deleted the wallet.
However, the Bitcoin was still in my Private key that holds the bitcoin.
I was back to zero dollars zero bitcoin in my Blockchain bitcoin wallet.
However the bitcoin would still be accessible if I could copy and transfer my Private address to a new wallet.
I figured I will create a new wallet with my my Private Key. Which I had to find in my computer. The QR code would not scan. I even tried different bitcoin
companies that have different wallets The QR code would not scan. So again
I figured my bitcoin was gone. wallet would not allow me send bitcoin.
The address and the private key had become corrupted. I believe this was the reason my blockchain.com
This is the screen shot of the corrupted Address and Private key on my Blockchain.com Account. The Private key got corrupted at Blockchain.com.
Blockchain could not transfer bitcoin to another address or wallet because the Private Key had become corrupted, The Private key was incomplete. Expected Buffer (Length,32), got Buffer(length 31) This was after I had already done 2 successful bitcoin transfers. One in March and one in April 2021.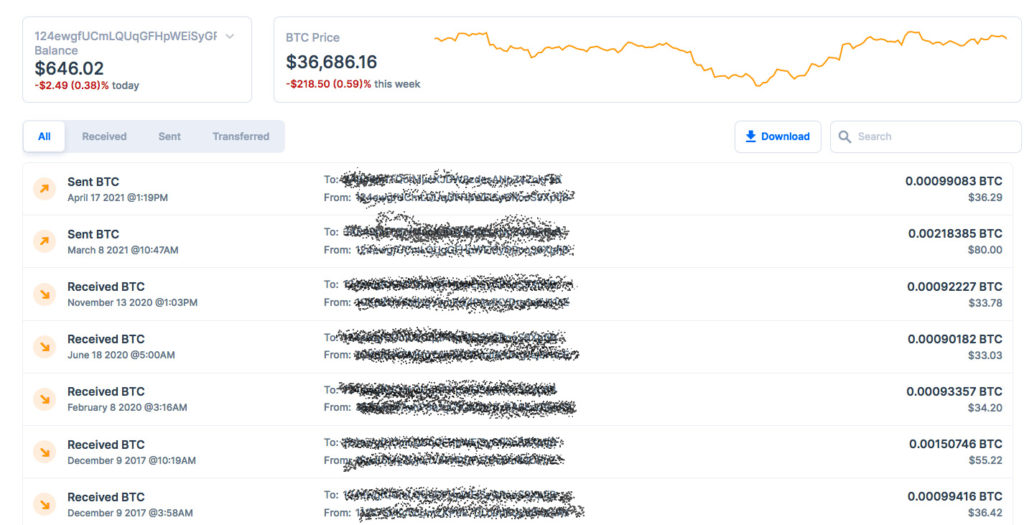 Was this blockchains fault? Luckily I had a copy of the Private Key from an earlier time in my computer.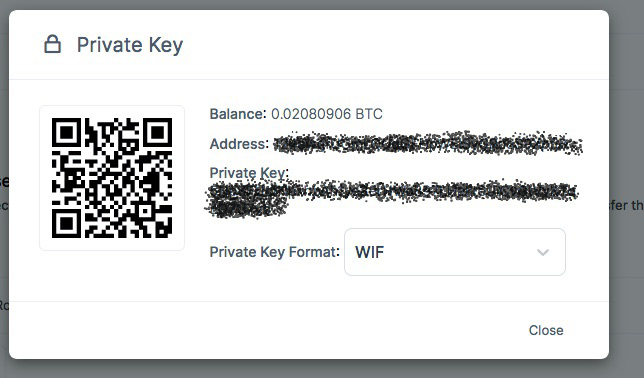 I found in my personal computer an earlier version of the Bitcoin Address & Private key with the QR barcode. This one was a complete transaction no errors. Remember every bitcoin address must have its own Private Key, and your Private key is where your Bitcoin or cybercurrency is held. Then you need to store your Private Key in a Wallet.
There are many Wallets out there. I currently use Exodus and I like it. They saved my Bitcoin.
However blockchain.com no longer had this good Bitcoin Address and Private key with QR it had a latter one. So what to do? The QR code would not rescan in blockchain.com
A smart support person at Blockchain got me going in the correct direction.
They suggested that I copy and paste the address and private key to a new wallet.
Since blockchain did not have the copy and paste feature and only the scan feature
I had to find another wallet company.
The address and private key was in a jpeg format I could not highlight and copy.
So the blockchain.com tech support genius told me to type it in an email and email it to myself. He was very helpful and because he was the only one who could think through this problem of a corrupted or incomplete private key. That is what I call it, Corrupted Private Key. Whatever it was I could not transfer Bitcoin out of Blockchain.com
I looked at several different wallets for Bitcoin. I finally settled on EXODUS for a Bitcoin Wallet and I am very happy I did.
I copied and pasted the Private key in my EXODUS Wallet and my bitcoin magically appeared. At this point I could transfer the bitcoin to my Coinbase.com account convert them to US Dollars and then transfer the US Dollars known as FIAT Currency to my bank account.
What is a Fiat? Not just an Italian Car.
A fiat currency is money that is not backed by a physical commodity like gold, but instead backed by the government that issued it. Most modern currencies, such as the U.S. dollar, euro, pound and yen, are fiat money. "Fiat" means "an authoritative or arbitrary order."
I still prefer government backed currency to cryptocurrency.

Filed under: Bitcoin, Blockchain, Coinbase, Exodus