As I was walking the NAMM 2020 convention floor looking for just a guitar loop pedal, I discovered one of the most innovative products of the entire NAMM music products show. A guitar with a builtin recorder and loop, designed and created by Luc Lussier of Lussier Guitars 5859 Sherbrooke Street (Quebec) Canada J1N 3A6.
Luc Lussier has 4 streaming guitar models, Model M is a steel string cutaway acoustic guitar, power by the SG-1 recording and playback system. The Model J Loop guitar is a classical nylon string cutaway, records and plays back directly on the guitar just like the steel string Stream Guitar Model M or you can Plug into your portable amp for live performances or use your headphone output. The Model D Loop Guitar is similar but has a few extra features such as charging via a USB-C port. There is also a Model D Loop Guitar with a sound hole pickup, with all of the other features mentioned and charging via USB-C.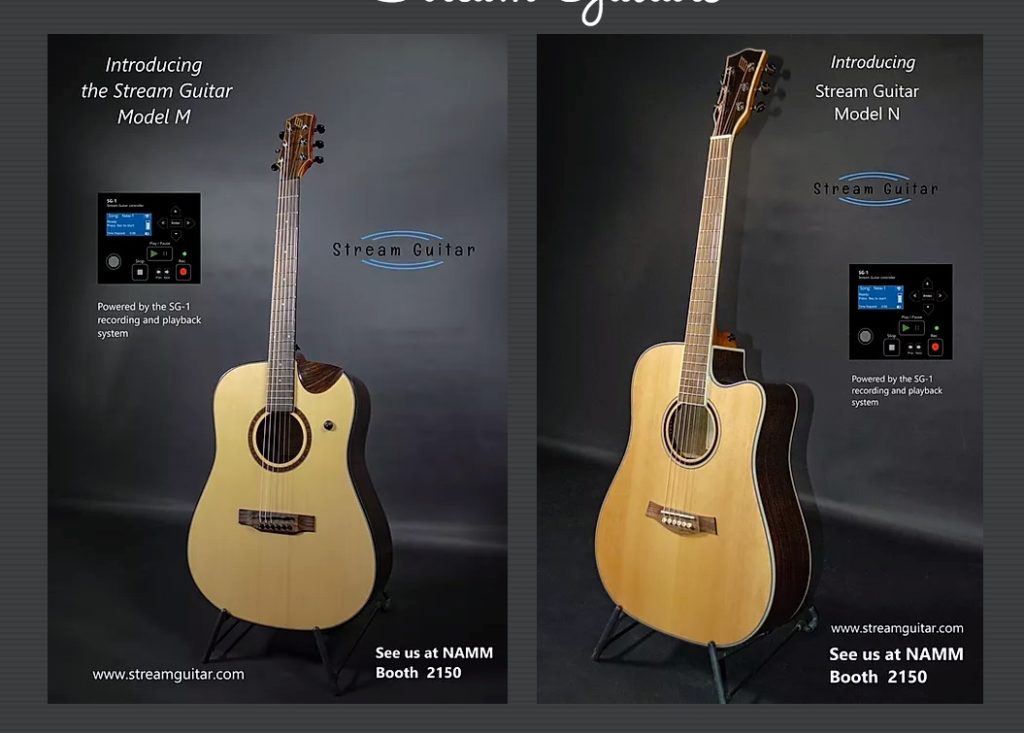 Dealer inquires are welcome please contact Luc Lussier at info@lussierguitars.com, and visit their website streamguitars.com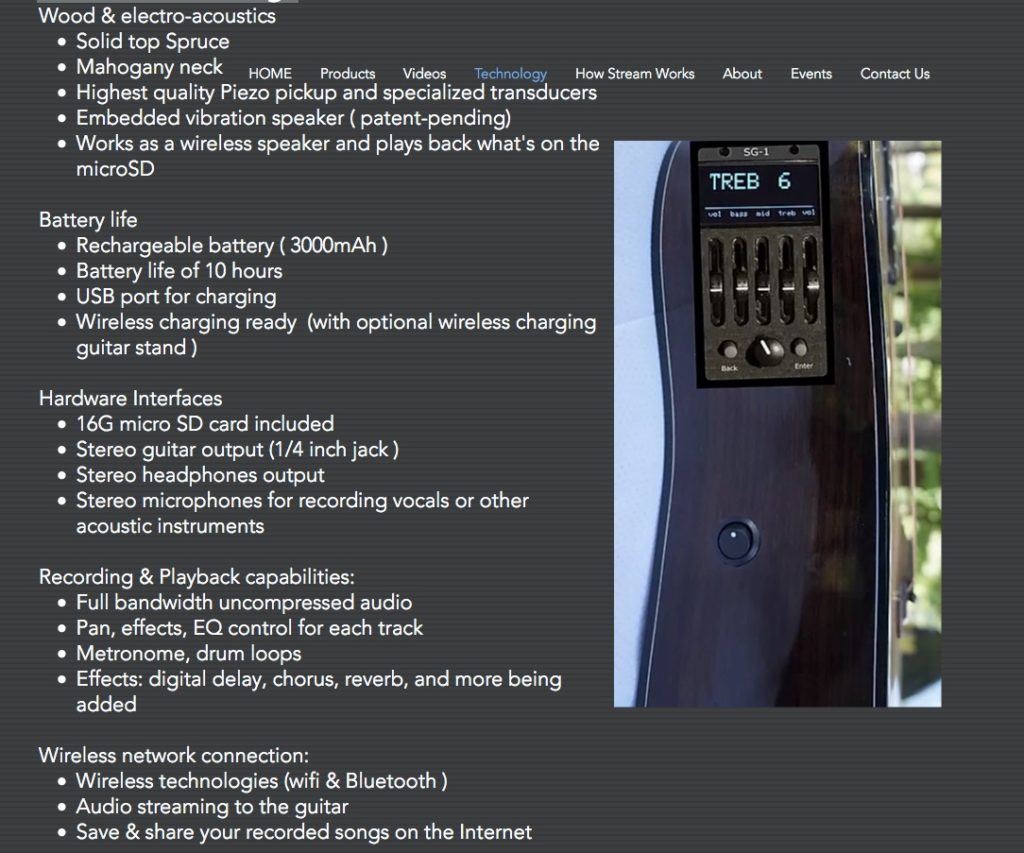 playWith The Stream Guitar there is not need for an external loop device or recording device. This is plug and play no downtime connecting external devices. Just create your music and play or create a 4 or 5 track recording or loop and play along with yourself. Play in time there is a metronome, drum loops, digital delay, chorus, reverb. Luc says more being added, well I am looking for a builtin tuner, he can add that easily. Luc Lussier is the Steve Jobs of the guitar technology innovations. See you next year at NAMM looking forward to playing that Stream Guitar from Lussier Guitars.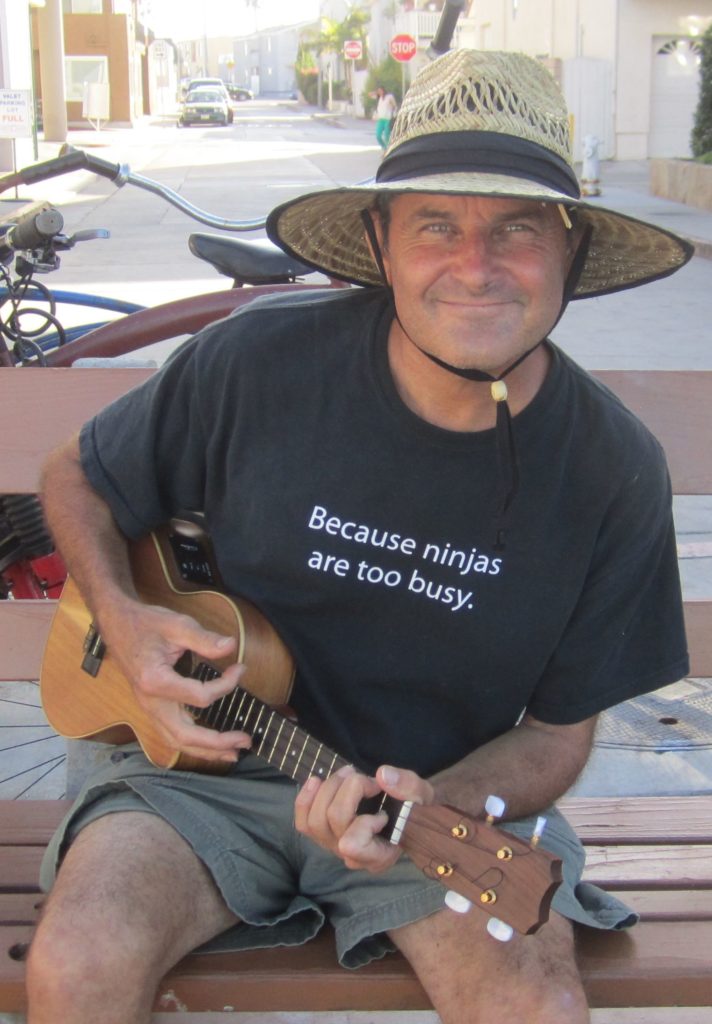 Filed under: Audio recorders, Guitars